I study in Ghent, a city 25 minutes away from my hometown (measured in train ride), and during the week I stay at an apartment I rent in Ghent and in the weekend I go back home. Half of the college students in the bigger cities live like this. My apartment is rather big for such a student's apartment and the bathroom and kitchen are shared, which is also quite common. My faculty is 7min away from my apartment with bike (well, measure the time going to my faculty, since it is situated up hill, when going back home I get there in 5min :p) and half of the route I have to cycle next to a small channel. When the sun is shining the place is quite pretty, especially in Spring and Summer, with the sun reflecting on the water. So every time the weather is nice and I don't have class, I try to go outside and sit on a bench next to the bicycle path. This also happened on Wednesday. I had to read a book for a paper, so I just went outside. And this is a picture of what I was wearing:
I had fallen out of clothes for this week, because clumsy me had forgotten that she didn't have jeans at her apartment anymore and she also noticed her ballerina flats were all at home too. So what do you do when you only have dresses and sneakers to wear? Pair them! 😀 I wasn't that much convinces of the combo since I had to pair it with a pair of tights too, which makes my legs look extremely dark, not even bronzed, but it was just too windy to walk outside with no tights on. Today the weather has gotten worse again, with rain and everything, so the no tights period will have to wait a little more.
I didn't have anyone with me who could take a full outfit picture of what I was wearing, so I'll just give you the pictures of what I was wearing.

I was wearing this River Island dress, bought at (of course) Asos.com:
I already own three dresses from River Island through Asos.com because this type of dress really suits me and the prints and fabric are always very good.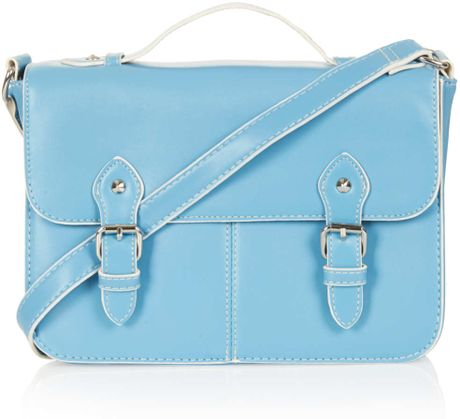 I was using this satchel which I've bought at Topshop when I was in London last summer. It's a bright blue satchel, so I love wearing it when the weather is good, because otherwise it's like too bright in the dark, cold months. It's also incredibly cute and I really feel cute too when I wear it. :p
I paired it with the Primark sneakers you could already see passing by in my latest two outfit posts. I'm really in LOVE with them! They are really comfy, easy to match, and cute. 😀 Seems as if I really was trying to be cute when I walked outside on Wednesday! :p
Unfortunately because of the wind I only stayed on that bench for half an hour or so, but I really enjoyed being outside and reading a bit. After Winter and little sunshine I always revive with the first rays of sun. I just need sunshine in my life to function properly.
Any thoughts on my outfit? (Even though you can't get a proper view on it :p)

What is Bloglovin'? Read about it here!